History of Development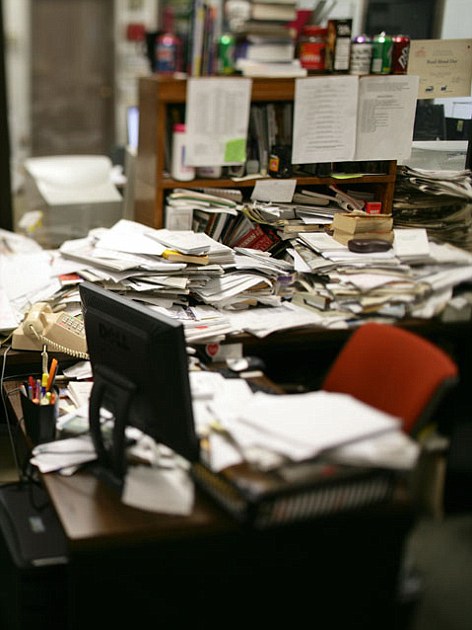 As a current full time firefighter who has extensive experience in IT and Software Development, my Chief often asks (or I offer) to help with computer related issues. In March of 2020 with COVID-19 front and center, my Chief decided that he wanted to keep all the members informed and created a standard word document. As the information contained within it grew, I offered to help organize the Word document so that it would be easier for him to add new information and keep the old information available. 65 pages later - and information that would be difficult for some computer savvy firefighters and impossible for everyone else to find in the document, I set about creating a software package that could handle the amount of information and put it in a format that firefighters could easily use.
The Info Center was built to facilitate communication of important information to all members in one single, easy to use system.
It will help make daily updates easier for those needing to put out information
It will ensure that all members have access to the information that they need from their computer or mobile device
The entire site or specific portions of the system can be customized to meet the need of any department for additional cost. Included with Purchase: the Base system, along with Branding and Logo Customization. Purchase is one time with indefinite licensing for the version purchased.
Features
Intuitive Home Page displaying important information for each member
Pass Down Log
Station Specific Pass Down Information
Management Directives
EMS Guidance
"Other" Agency Information / Pass Down
Heat Map with associated data (i.e. call volume/type in an area)
Useful Web Links section for members of the department
File Storage Center for quick easy access to common/important forms
Vehicle Center - vehicles in and out of service and a vehicle pass down log
Department Calendar
Business Alarm Log
Chief's Availability / Status screen for management or Battalion Chiefs
Department Box Card entry and lookup
A Department Roster based on user information for quick access by members and management
Shift/Station/Rig Assignments (does not do the actual scheduling, but allows officers to pre-record where personnel will be assigned for each shift)
Station Entry Health Screenings (specifically designed for COVID-19 screenings) along with a separate general public entry form
Engineer Log / On scene Cheat Sheet for calculations and logging of deployed lines
Project Screen - allowing members to create a project list and officers/management to view what each member is doing
Robust user system - ability to store vital information for each user along with any special teams they may be members of (water/hazmat/trt/fire investigations) which will be shown on Shift Assignments
Quote of the Day to be displayed on the home screen
Department Stats with Charts shown on home screen
Map Data for Heat Map
Comprehensive "Sit Rep" Report for daily operations
"CAD" screen page that can be overlayed with pertinent information where CAD screens are deployed in the stations
System is designed as a Web Site, with SSL Encrypted Authentication, and can be quickly deployed to a village/department owned web server with IIS10+ and at least Express version of MSSQL.
Pricing
The Info Center is available for purchase as a single site license in perpetuity for $1000.00.  This is a single, one time purchase.  The price includes:
Custom branding and all core features in the currently available version.
All bug/issue patches for the lifetime of the software.
2 hour training session for System Administrators either in person or through a zoom/teams virtual meeting.
1 hour help session with your IT department (or person) for installation techniques or assistance.
Access to Inferno IT's online knowledge-base as well as a PowerPoint presentation for your system admin to use to train your members.
CD/DVD with all current deployment files for your IT department.
Inferno IT is happy to customize any feature or add new features for your department for an additional, quoted charge.  We charge $100.00 per hour of development time, and can develop a quote for your needs at your request.
We have a working demo available.  Please fill in the information request form so we can get idea of what you are looking for and send you a link to the demo and login information.
Request Information